3M Littmann
Classic III™
Stethoscope Range
Compact and sensitive. Perfect for non-critical care.
#1 Best Seller for Students and Clinicians
SHOP NOW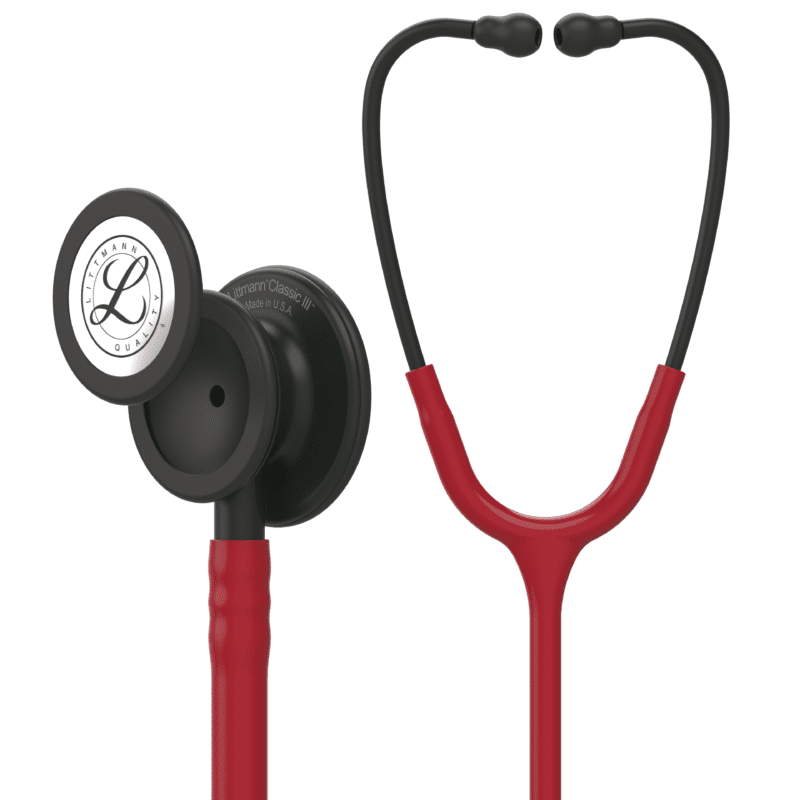 Here's what makes a stethoscope a 3M™ Littmann® Stethoscope.
Every Littmann stethoscope delivers profession-leading innovations, engineering, advanced materials, precise manufacturing—and a high level of consistent quality that other brands just can't seem to duplicate.

Our internal testing reveals that some stethoscope brands vary widely, unit to unit, in factors such as sound level, weight, and manufacturing quality.
Littmann stethoscopes are built according to strict process and quality controls for tight consistency.
That means any Littmann stethoscope you choose will provide a consistently high level of performance.
To add peace of mind, we include a 5 year warranty on the Littmann Classic III range.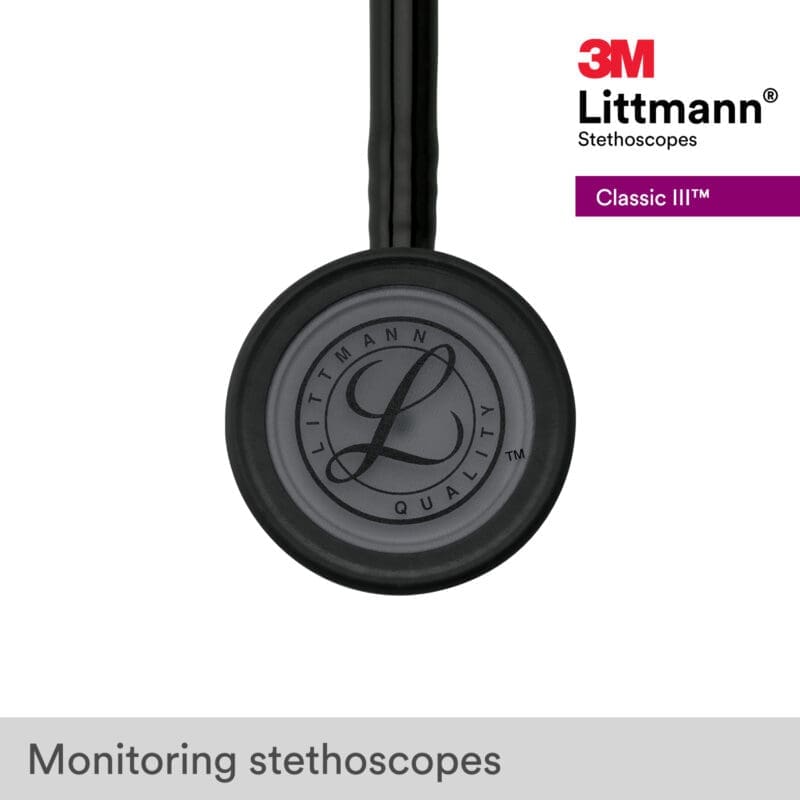 1. High acoustic sensitivity - perfect for performing general physical assessments to performing detailed diagnostic auscultation. High quality to deliver excellent sound quality.
2. Tunable diaphragms are a 3M invention that let you hear different frequency sounds without repositioning the chestpiece.
3. Snap tight, soft-sealing eartips conform to individual ears for an excellent acoustic seal and comfortable fit. Eartips snap firmly onto the headset eartubes for safety.
4. Adjustable headset is easily adjusted for individual fit and comfort. Angled eartubes align with ear canals for comfort and maximum sound transmission.
5. Next-generation tubing provides improved resistance to skin oils and alcohol for longer tubing life; and it's less likely to pick up stains. Made without natural rubber latex or phthalate plasticizers.
6. Light weight. Littmann stethoscopes are consistently some of the lightest stethoscopes in the medical profession. Every component contributes strength and light weight without sacrificing sound quality.