Why Choose WiZmed for your littmann stethoscope?
Your medical degree is expensive enough. However, your stethoscope and medical equipment shouldn't be. Once you've found us, your hunt for a reliable Littmann stethoscope and medical school supplier is over! Over the past year we've grown to be one of South Africa's rising medical equipment and stethoscope suppliers, amongst both medical students and professionals, especially for our game-changing prices and service on Littmann Classic III Stethoscopes with first-in-SA in-house laser engraving.
Best Prices in South Africa Guaranteed¹
By cutting down costs and leveraging bulk discounts with suppliers across the world, you save. We're medical students ourselves, so we know exactly how important pricing is! Contact us if you see a price lower anywhere else and we'd match it, or even better it. Game on!
Fantastic Service and 5* Reviews
Since our launch in 2020, we're honoured to have served hundreds of happy customers from UCT, Wits, Tuks, UKZN, UFS and even Mauritius, Zambia, Zimbabwe and Namibia. Look at our externally accredited Google Reviews here and look at our Instagram testimonials here.
Widest Range & 100% Genuine
We proudly offer SA's widest range of genuine and authentic 3M™ Littmann®, ERKA and ADC Stethoscopes. We also have a concierge service to assist with all warranty claims, as well as product support. All our products are in stock unless clearly stated as on backorder, and ship out from our South African warehouse.
Exclusive Premium Laser Engraving
We're proud to offer the first in-house laser engraving service for stethoscopes in South Africa. It's the most affordable and highest quality laser engraving on the market. Add your name to your stethoscope, safeguard it and make it yours! No need to hunt for a place to engrave, you can have us do it when purchasing your stethoscope.
our littmann range of stethoscopes
3M Littmann Stethoscopes
Without a doubt, the 3M Littmann brand has become synonymous with stethoscopes in the global medical fraternity. This is due to their high level of consistent quality, high acoustic sensitivity, tunable diaphragms and many other top-tier features that make them #1 on the market. There's various Littmann stethoscopes that cater to each budget and usage case. From the Littmann Classic III which is our top choice for medical students to the Cardiology IV stethoscope which is great for clinicians. Learn more about why Littmann is your best choice here.
GERMAN ENGINEERING FOR STETHOSCOPES HAVE NOW LANDED IN SA! 
ERKA – A German family-run company found in 1889, focused on producing efficient, excellent and premium quality medical equipment. Every product is hand-tested and products are made in small batches at their German factory. They're well known in the European markets, and we at WiZmed are proud to launch ERKA in Southern Africa.
AFFORDABILITY MEETS QUALITY
WiZmed is proud to be an authorised ADC distributor in Southern Africa. ADC is an American-lead international consortium providing feature-rich, ruggedly built, value-priced professional diagnostic medical instruments with high quality.
OUR ENTIRE LITTMANN CLASSIC III RANGE IS ON SALE!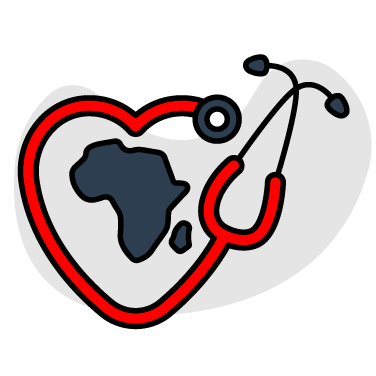 We're medical students just like you! The student life is expensive – but your medschool essentials don't need to be.
We've built WiZmed specifically with you in mind – by giving you the widest choice at the lowest prices in South Africa! So low that we've ruffled many feathers on the market along on our journey. Our message is that we're here to stay, and we're here to ensure that medical equipment is made as affordable and accesible as possible to those who need it the most.
Our promise to you is to always supply you with 100% genuine, high-quality products with personalised, hands-on service. Whether you need a Littmann Classic III or Cardiology IV stethoscope, Welch Allyn or ERKA sphygmomanometer, lab coat, our very own WiZmed dissection kits or WiZpod stethoscope cases – we have you covered!
We're a proudly 100% medical student-run enterprise and Level 1 B-BEEE Startup. By supporting us, you help create employment for students and support future careers in the healthcare space. We regularly donate and contribute to the community, recently having partnered with the UCT Surgical Society and UCT Scrub Run.
BRANDS AVAILABLE AT WIZMED
Through strategic brand partnerships across the world, we make bulk purchases and negotiate better deals so that you get the best price on Littmann stethoscopes as well as on ERKA, Welch Allyn and ADC medical equipment. We're here to cater for everyone's style and budgets. We believe that the current market is over-charging the medical industry and our motive is to change that direction and make medical equipment more affordable – thus allowing better equipment be more accessible to more health practitioners – with the end goal of allowing better, easier and more accurate patient diagnoses.